Broadcast Camera Operator / 2nd Broadcast Operator (m/f/d) – 21952
Arbeitsbereich
TV & Broadcasting
Arbeitszeit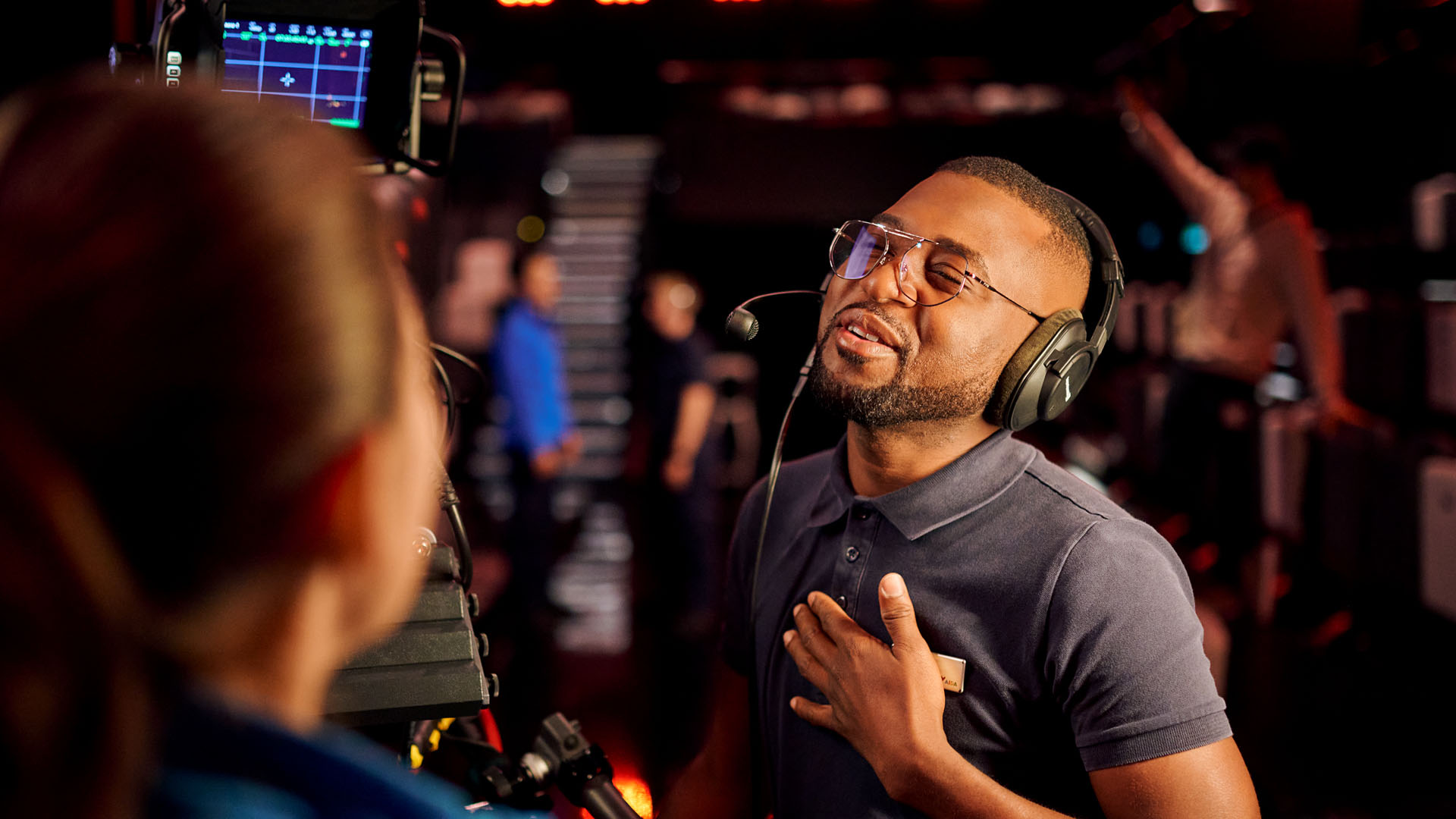 Dein Arbeitgeber
AIDA is one of the best-known and most innovative cruise companies in the world. To protect the beauty of the seas and the earth, we are pioneers in sustainable cruising. Professionals and managers have first-class career opportunities with us.
On board our latest vessels AIDAcosma and AIDAnova we operate the most advanced and largest TV studios on board of cruise ships. With 13 remote cameras and two mobile wireless cameras, we capture spectacular perspectives of our live TV shows. Our studios are equipped with the latest Blackmagic control room systems and the Blackmagic URSA Broadcast to produce daily game shows like "Who wants to be a millionaire?", "The Voice of the Ocean" and many more.
Come and join the AIDA family! We are currently recruiting on board of our ships.
Deine Tätigkeiten
Recording and broadcasting of all TV programs and game shows from our "Studio X" and from the ship's theater
Operating studio cameras via remote control panel
Working with studio camera pedestals and wireless handheld cameras
Das bringst du mit an Bord
Professional training as audiovisual media designer (f/m/d) or equivalent training/studies in the field
First experience in television production and broadcasting
Confident in handling studio cameras for live broadcasts and recordings
Experience with ENG cameras and studio cameras as well as basic knowledge of video and studio technology
Very good knowledge of English and German
Sense of responsibility, goal and solution orientation as well as strong communication skills and creativity
Arbeitsbereich
TV & Broadcasting
Arbeitszeit